Adam Pitts is an American singer and songwriter for the rock band The Pseudo Cowboys. He is also well known for his solo performances in what's described as a "one-man band" where he uses looping technology to cover popular music. For inquires about booking his solo act, please fill out the form below with details about your event and someone will get back to you shortly.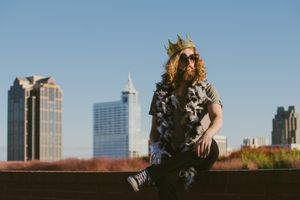 Schedule
Adam Pitts @ Live @ Woody's in Cary
Adam Pitts @ The Pseudo Cowboys @ Bond Brothers Eastside
The band will be closing out Bond Brothers' Springfest with a rocking two hour set.